I've been fortunate to have a very diverse professional career. I am a retired military officer, retired corporate executive, and a retired teacher and administrator in public schools. Currently, I have served on the Board of Education for the Lodi Unified School District (LUSD) since 2010. I believe my experiences have given me a unique insight into the problems we face in public education and possible solutions to many of those problems.
You can view my resume by clicking here or a link to a printable version is available at the bottom of this page.
Below, I have expanded on that information as it pertains to public education. I have provided additional links on the right for more information.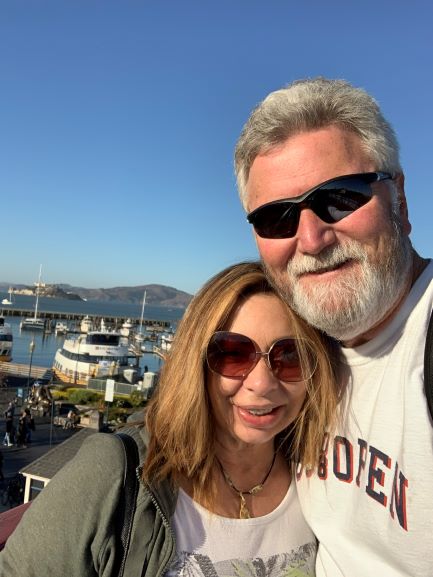 I entered the field of Public Education after retiring from General Electric in 2004. I retired from a lucrative position with General Electric, because even though it was financially rewarding, it was not personally rewarding. I wanted a position where I could make a difference, and for that reason, I started my third career, teaching.
After going back to school to get my teaching credential, I started teaching full time in 2005 for the Lodi Unified School District, the same district I graduated from in 1970.

The first thing I notice when I started teaching was that teachers are good, caring people. I think the professional requirements quickly weeds out those that don't genuinely care about students. I enjoyed very much working with my colleagues, some more than others. The vast majority of teachers are professionals that give everything they have to help our kids.

As time went on and I became more experienced and settled in my position, I noticed some real differences between teaching and my previous careers. Besides the obvious differences, I noticed a real difference in attitude. It became clear almost immediately that people in Public Education do not like change. Of course they all want students to do better and to have have higher test scores, but they don't want major change to the methods and practices that have been used for literally hundreds of years!

I want to make it clear that in general, Public Education spends a lot of time and effort in making changes, however, those changes are mainly superficial. There is a lot of activity trying to improve things, but we are afraid to make the real changes that are needed. We convince ourselves that we fulfill the need to change by implementing an endless stream of meaningless changes. This process allows us to say we are doing something about the problem.
But as I learned from my mentor in the Army, never confuse activity with progress. My goal is bring real and meaningful change to Public Education.